Data centers are integral to managed service providers. If your IT business is growing—or if you're planning for growth—you have most likely entertained this question already: should you keep running your own data center or use colocation services?
Maintaining an in-house data center comes with an inevitable increase in expenditures, such as electricity bills and maintenance. If the thought of these costs gives you a headache, consider the scalable and forward-thinking investment into colocation services that most growing MSPs are making.
What are colocation services?


Colocation describes the use of an off-site or separate data center as a shared facility for storage. This data center is where the colocation provider hosts and manages company data for multiple organizations.
Colocation gives you more than floor space and Internet connection. It's a managed solution that offers greater power density and, as a result, scalability that allows you to support new technologies.
Will my business benefit?
It's simple. You can lower your IT costs, get dedicated server management, add resources for your servers, and confide in your colocation providers for network-focused support and maintenance. Doing so allows your organization more time and resources to provide excellent service.
Colocation facilities also offer a more redundant architecture, which will maximize your uptime. And since they're dedicated to monitoring and maintaining your connections, these providers are more prepared for disasters and outages than the average business with an in-house data center.
A joint solution: cloud computing and colocation
You don't have to make a choice between colocation services and cloud computing. Combining the two allows you to manage your clients' workloads without the steep costs of owning and maintaining an in-house data center.
How secure are your remote workers? Try out this unbreachable private cloud—free for 30 days.
Many cloud and colocation providers have partnerships that offer low-latency connectivity, letting you deploy applications faster, speed up your tasks, and scale to meet new business demands. This frees up your staff and resources for innovation and growth.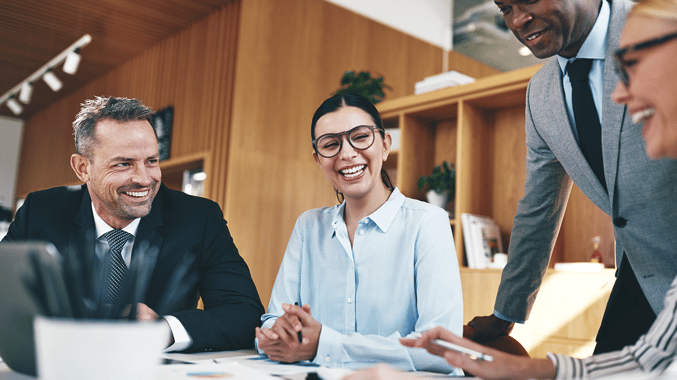 Colocation providers offer benefits that the cloud alone can't help you achieve. Namely, they are better equipped to meet compliance and security requirements to give you a secure path to the cloud.
For maximum benefits, look to a provider that does both cloud computing and colocation services. They should also offer skills that your team might be missing, such as managing new technologies that you can't support in-house or managing legacy equipment when some of your personnel retire.
Added security
Colocation data centers often provide superior physical security than the average company's server room. This security includes multiple layers of security (key cards, video surveillance, biometric access, background checks, etc.) and staff that stays on-site 24/7.
It shouldn't stop there. The right colocation provider will implement Layer 1 security in their network and cloud architecture. That means security at the core, physical networking layer that makes data unbreachable.
Choose an advanced, secure colocation partner
As time goes by, people will only use more and more data. It's your job to meet this demand, but you don't have to go it alone.
We're here to equip you with the information to make smart decisions for your MSP business. Learn about Cywest's data and cloud services here.